LP I, LP II Master-Bilbo, "Skipper"
b. 2000-01-07, e. Miserden VitalSpark, u. Oxundas Angelic Annabel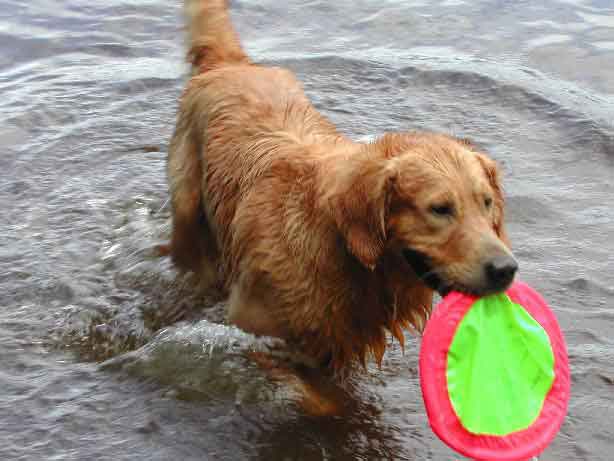 Wet golden - happy golden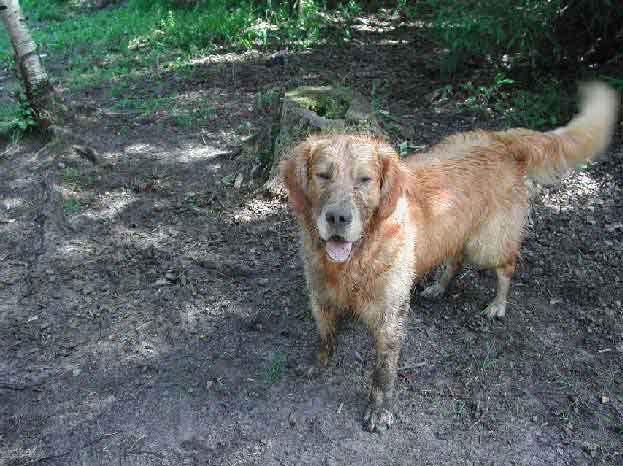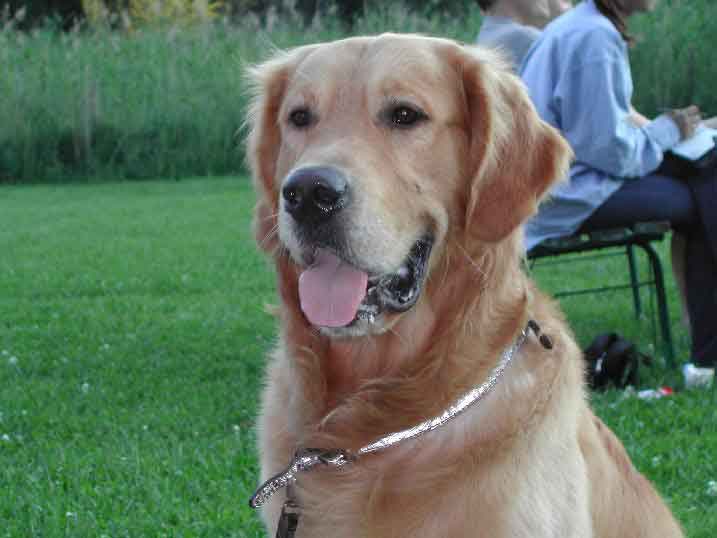 Skipper has prepared for being photographed... At an obedience competition waiting.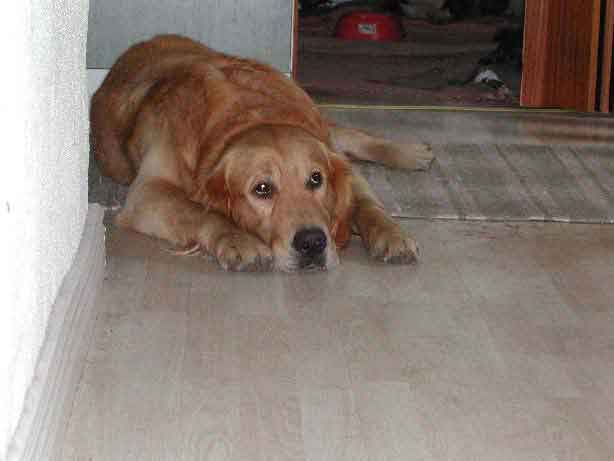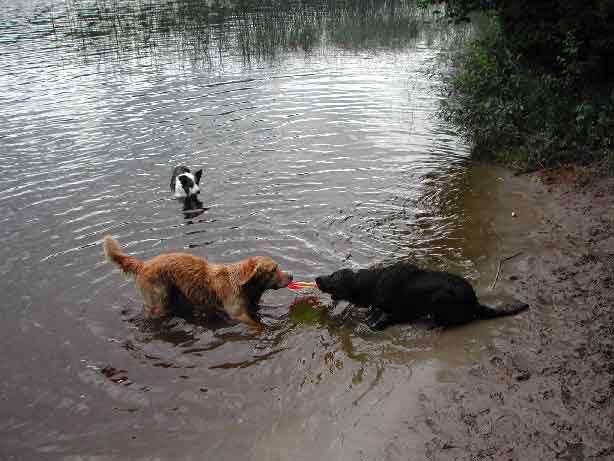 Not much going on... "Are you going to join me for a swim volontarily, or...?"
The loss for Linus was infinite, I cried and cried and could not get used to living without my beloved dog. And four months after the death of Linus we bought this beautiful golden retriever, in an attempt to mitigate the grief. I did not think of him as beautiful at the time; in fact, I thought he was the ugliest golden retriever I had ever seen. He was nothing like Linus, not in his temper nor looks, and it was no easy decision to make, but we finally decided to keep him. He was about an year old when we bought him, very much a young rascal, who had had a few different homes but who was now back at the breeder's. Skipper is a very active and demanding dog, a real workaholic, who gets annoyingly troublesome if he does not get activated. We participate in obedience competitions among other acitvities, and I certainly don't regret buying him!