Our lovely Aramis is a swell guy! He lets himself be dragged by the puppy Milou, he shares his favourite place with her, he wrestles with her, sleeps with her and receives a lot of kisses from her (some of them not so very soft, we suspect, with teeth involved...). What an excellent temperament this cat has - he has got lots and lots of joie de vivre!!! An entirely positive cat :-)
We are proud to announce that both Tintin and Nenne got their second CACs at the show this weekend. Nenne found the litter box very comfortable to lie in, she must have mistaken it for a bed. But that does not really matter, none of them would pee in public anyway... The girls were totally cool about being at a show, even though they are not showed that often.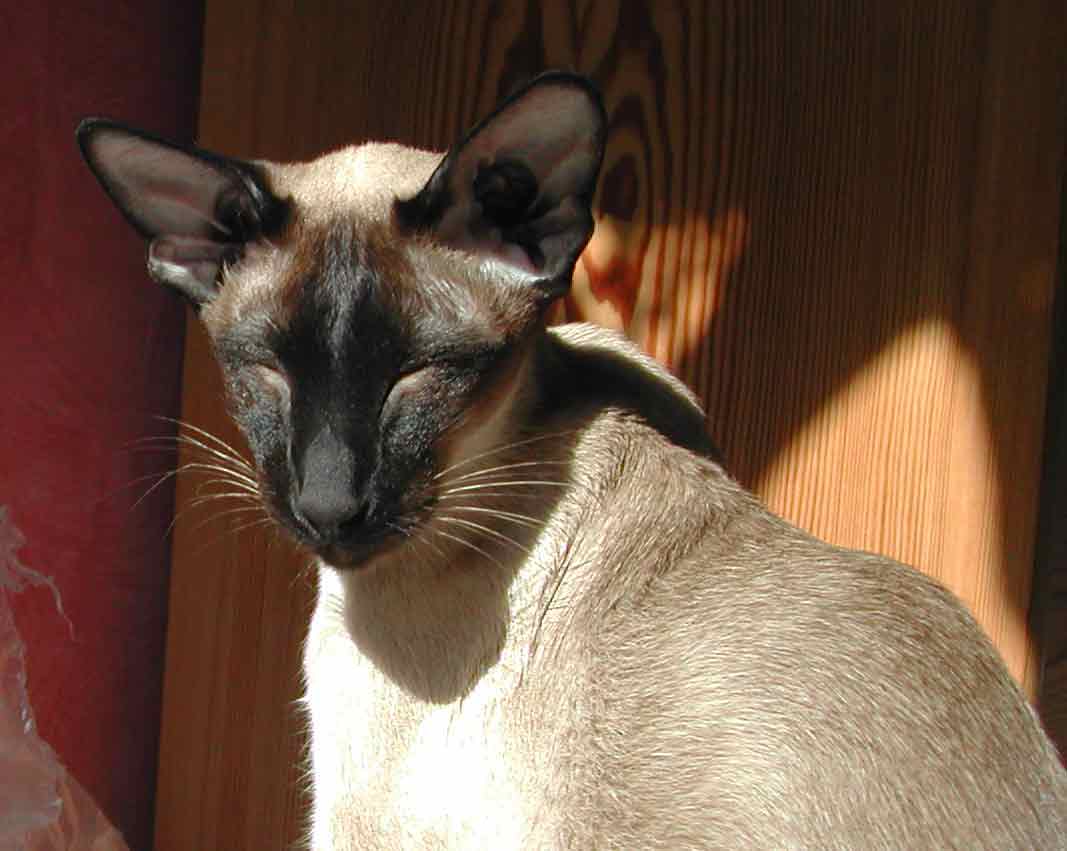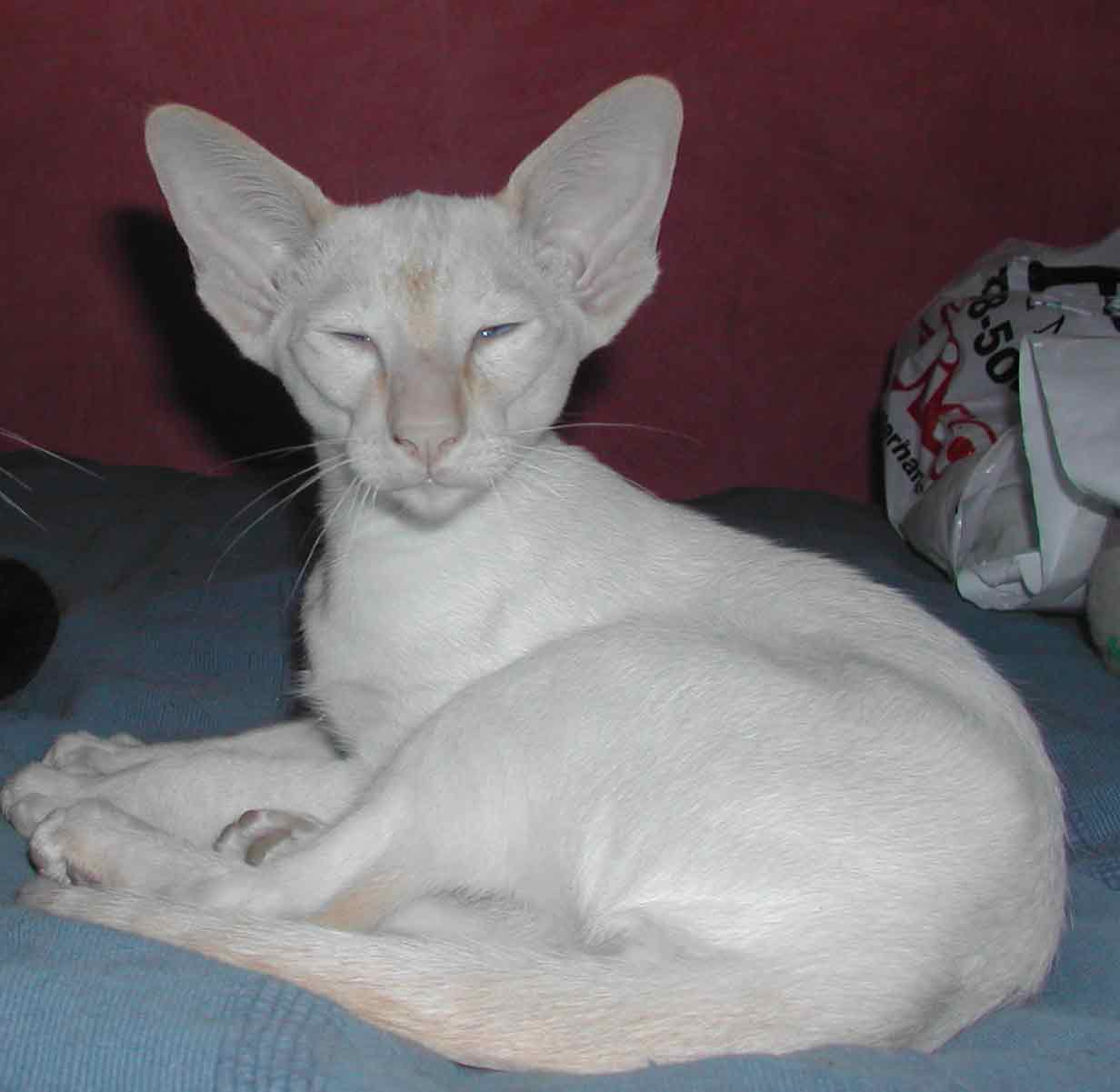 We also brought our handsome D'Artagnan to the show (Ex 1), and this is a boy that we are happy to show :-) He purred non-stop at the judge and was, as always, on his best behaviour: a sweet, most loving beauty. He is also very polite, and answered (with his deep voice) politely to each visitor speeking to him. Some visitors must have been especially appealing to him, we guess; he tried to grab on to them and pull them closer with his long, long legs ;-)
2004-06-14 Beautiful, beautiful Athos
The handsome Athos was at a show last weekend in Örnsköldsvik and won yet another BIS! We are so very, very proud, and happy to congratulate you to the excellent results!
Mummy Tintin is almost unbearably proud of her son, and we don't have the hart to remind her of the fact that the lovely boys also has a father contributing with his genes to the sons. Neither do we remind her that it is the owner of Athos, Martina, that keep him in this excellent condition... We let Tintin live in the belief that it is all her doing :-)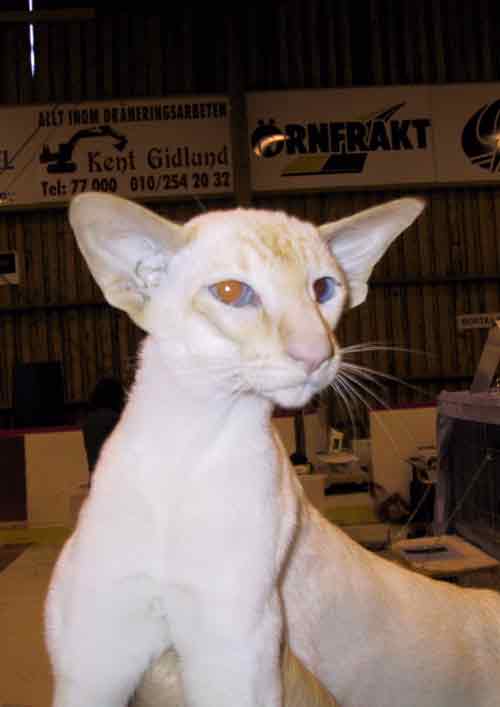 Photo: Ritwa Nygren