Litters at SeeSoo
Litter no. 1: Born 2003-01-26, two females, SIA g and SIA h.
S*SeeSoo Altair and S*SeeSoo Alshain (star names, from Aquila Altair ("flying one") and Aquila Alshain ("falcon"))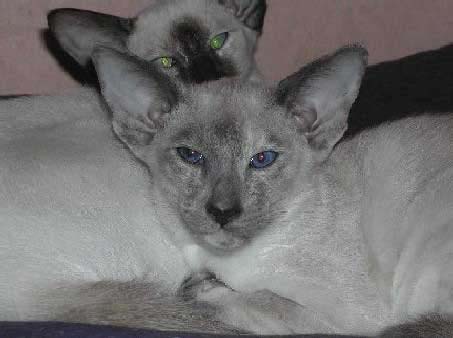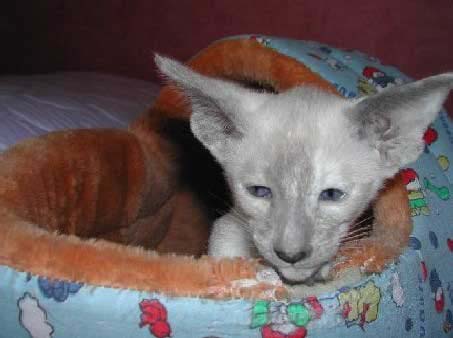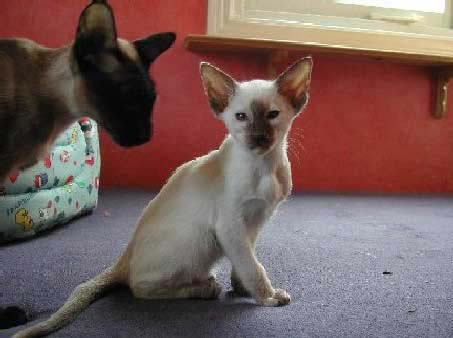 These lovely females were so very lucky and got to continue living together, and now spend their days being pampered by their new owners in Gothenburg. They have new names, of course, and what names! The blue tortie is called Isa (so queenly, so appropriate!), and the chocolate tortie now listens to Mimmi (which by the way especially delighted me, and I truly hope the little chocolate tortie gets as long and joyful life as her namesake, my old dog). We cannot thank their new owners enough for taking such good care of our first born kittens!
They are beautiful not only in our opinion: they both got Ex 1 at a show in Uppsala, June 28, 2003, :-)


Sire: S*Yahtzee's Firestarter Tooh, SIA e


Dam: S*Yahtzee's Cool As Neneh, SIA n

Litter no. 2: Born 2003-07-25, two females, both SIA a.
S*SeeSoo Cool by Nature and S*SeeSoo Drop-dead Cool (names inspirered by their cool mother Nenne's pedigree name.)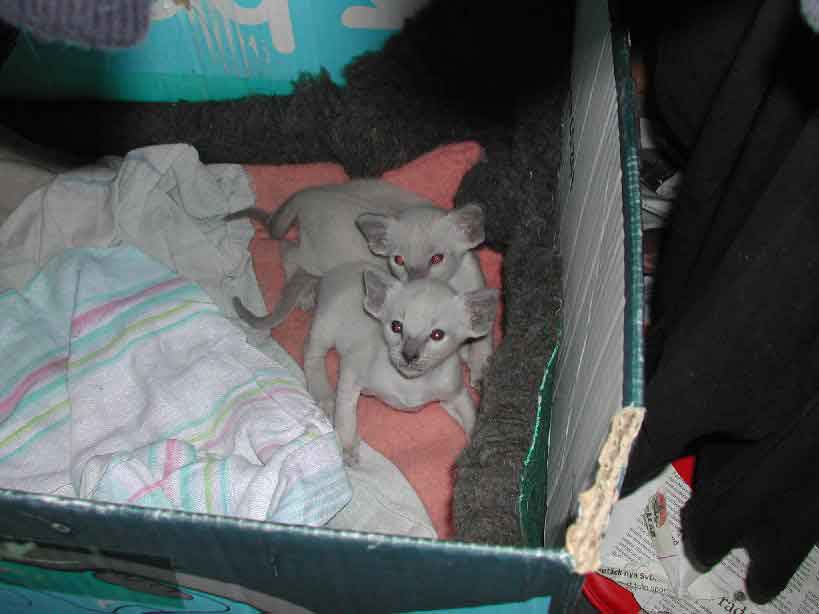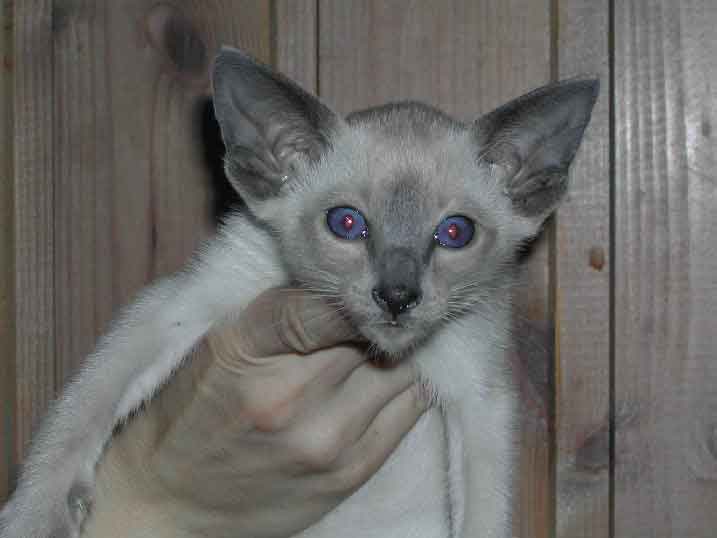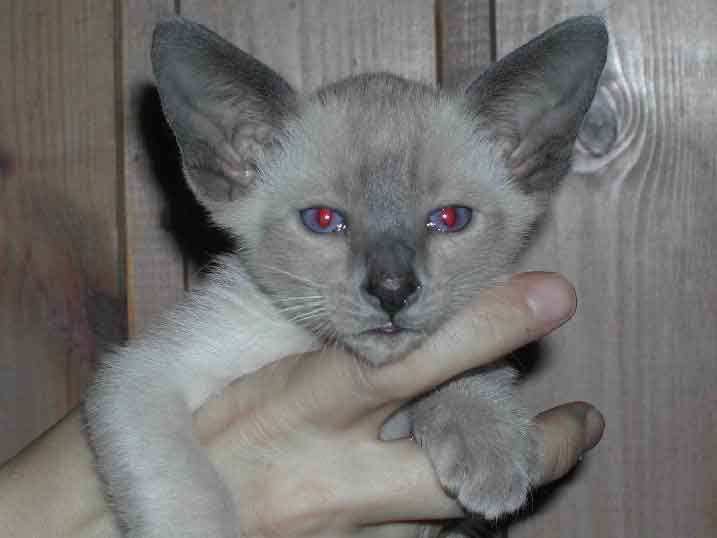 A few weeks old Somewhat older Misty, and somewhat older Nova
Nova (S*SeeSoo Cool by Nature) will move to Karlskoga, and be pampered by dogs, cats and her new mistress. Her owner, Joanna Dickinson, is placing her at this co-owner and hopes that this beautiful girl will prove to be suited for breeding, and if so, she will have kittens in due time. Misty (S*SeeSoo Drop-dead Cool) is staying in Haninge and will be living with a blue tortie point siamese (neutered), Kali, and three dogs. She is expected to raise, rule and direct the dogs like a true siamese.


Father: Geishagoll Sakhee, SIA n


Mother: S*Yahtzee's Cool As Neneh, SIA n